With the arrival of the holiday season, sneakerheads generally get excited about the new launches and arrivals. The Air Jordan 11 has become quite a statement in this sneakerhead's opinion.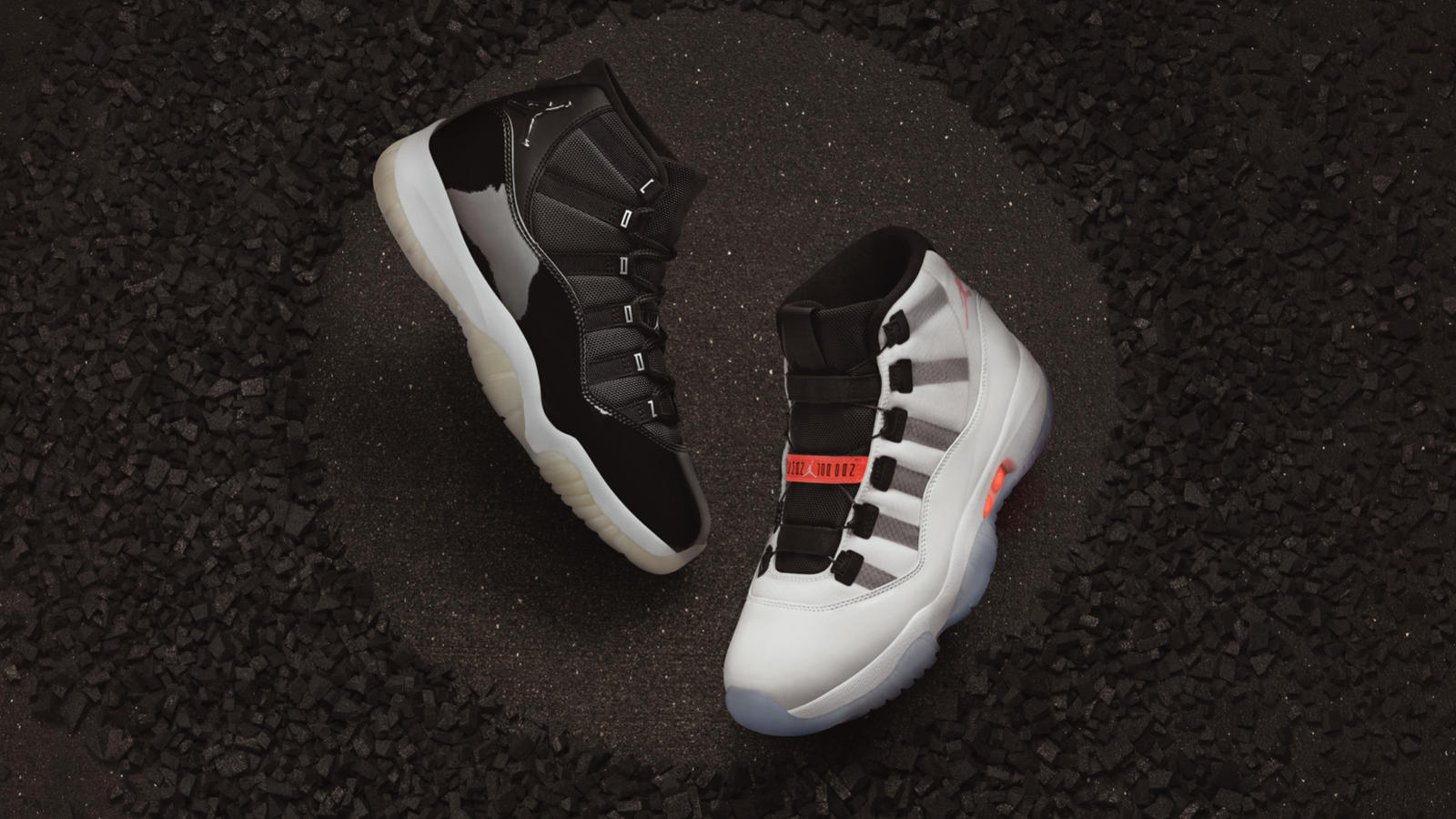 The basketball community as Jordan Brand has honored a colorway with an extraordinary Holiday release for many years, and well this year, Holiday 2020 seems to introduce another "AJ11" as the Air Jordan Xl is set to release on December 12, 2020, in celebration of the shoe's "25th Anniversary" with a Jubilee colorway. Sneakerheads seem to be quite excited for the launch of the Air Jordan 11 "Jubilee", and when one looks back at the earliest when the Air Jordan 11 released for the first time, we find that it was nothing but perfection. He was the epitome of perfection in the world of basketball and the shoes were the same in their respective industry. Everything that he did had a never-ending impact on the basketball world and ultimately this culture uprooted from the basketball courts to everyday fashion.
First Impression
Talking of the overall look of the shoe, one may find that the combination of patent leather mixed with the mesh appears to serve as a dream canvas for the varying yet, classic colorways. The designer, Tinker Hatfield, has done a very smart job with the inclusion of patent leather partly so that the audience could reclean the shoes without any hassle. However, the almost blank section in the upper left seems to appear abstract meaning, it can be interpreted subjectively. The rand seems to reflect the gloomy aspect of the world around us, thread the Cordura mesh refers to resilience and persistence.
The black base appears to make its way on the shoes and contains a glassy outsole in tandem. The eyelets give prominence to Jordan lettering, and the insole further verifies the shoe's inspiration to replace 25 with that of the 23-graphic recognized on the pair. A featured Jump man also appears to land towards the shoe's collar.
It comes with a carbon fiber which contributes handsome support along with the entire base structure of the foot, and the entire fit extra reassurance concerning movability, but due to the use of mesh, the material may appear a bit substantial.
Fit
The fit is true to size. The mesh perfectly holds the grip of the foot whereas the patent constructively does its job and adds extra support which is needed greatly.
Final Thoughts
It looks like The Air Jordan XI may turn out a real game changer and the ultimate beast on and off-court. They play well, have a really fine look and style. It may be bought mainly as a collectible or can be worn as an everyday sneaker shoe than a performance-based basketball shoe. According to the tester, there may be a better shoe option that is practicable and have better technology.